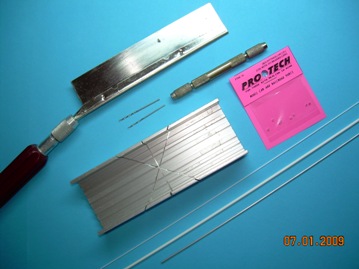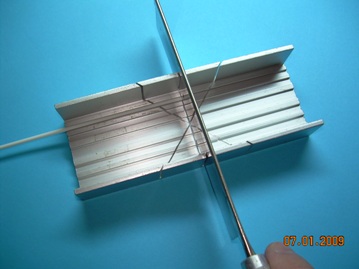 Items needed - Miter box and saw, #61 and #64 drill bits Cut 3/32" Evergreen tube to approximately 1/16" in length
with pin vise, 3/32" (.093) Evergreen tube, .035 Evergreen in miter box (you will need two, one per end of radius
rod, 1/16" K&S aluminum tubing, Pro Tech PTMC 26 Hex rod/bar etc. used).
Fittings.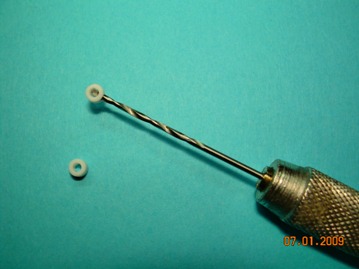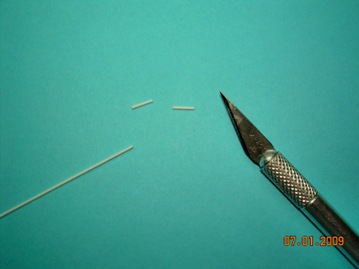 Drill hole through side (one side only) of pieces cut with #64 Cut .035 rod to approximately 1/4" in length.
drill bit.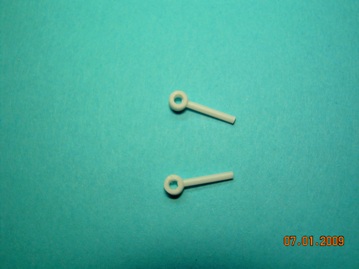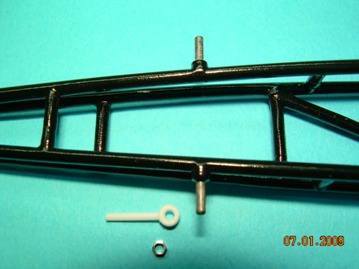 Insert .035 rod into holes previously drilled in 3/32" tube Cut and glue pieces of .035 rod onto mounting locations on
making sure .035 rod does not extend into 3/32" tube frame etc. of car (painted silver here). Leave .035 rod extra
opening (this opening will be used to mount heim joint to long as heim joint along with hex fitting (PTMC 26) will be
frame etc. of car) and glue in place. installed onto these.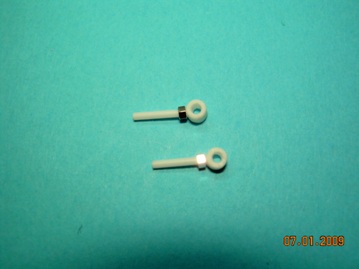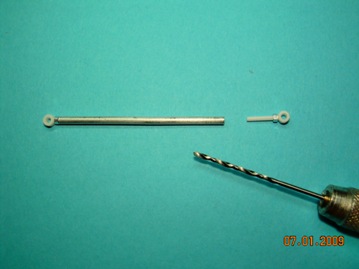 Install hex fittings (PTMC 26) onto heim joints as shown Cut 1/16" aluminum tubing to length needed taking into
(do not glue) these will represent jam nuts. account heim joints with hex fittings on both ends in final
length of tubing needed. Drill out aluminum tubing with #61
drill bit to accept .035 rod on heim joint (Tip - cut aluminum
tubing a little longer than needed then file/sand ends to get
final length).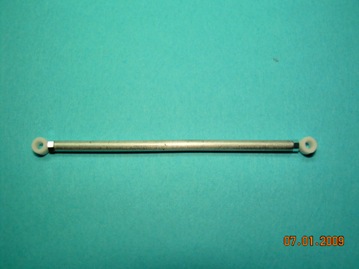 Completed heim joints/radius rod assembly.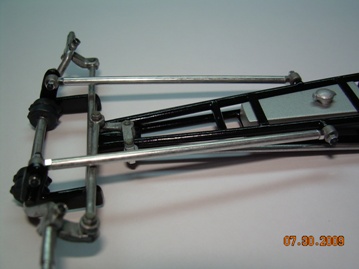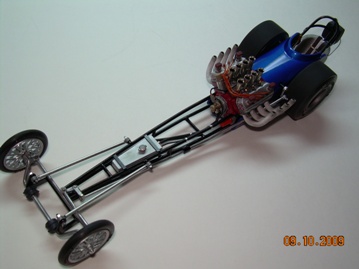 Completed model with heim joints/radius rods installed. Heim joints were painted a steel color.