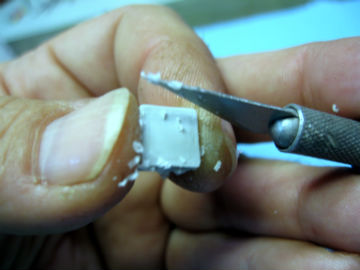 Pro Tech's Drag Chute Kit (PTMC 8). It comes with drag Start by sanding or scraping (with an x-acto knife) the back
chute plug (resin part), chute wrap and chute straps. Also of the chute plug to be sure it lays flat against the body of
step by step instructions. the car.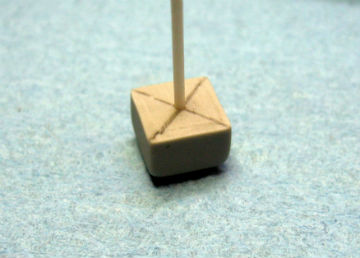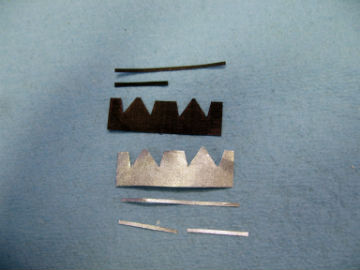 For ease of handling and to mount the completed chute Cut out the supplied "textured" pattern. Next darken it more
pack on the car I put a 3/64 (.047) Evergreen rod in the (for a black chute) with a felt tipped pen or paint it any color
center of the back of the chute. Drill a corresponding you wish. I also made a cover out of cigarette foil.
hole on back of car for mounting. Bare Metal foil might be another option for a metallic finish.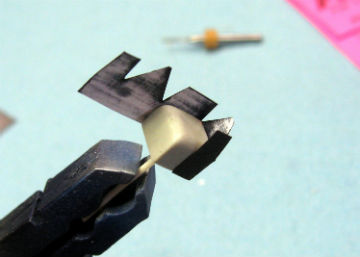 Glue chute wrap onto resin chute plug with white glue Glue the long strap down through the center of the squared
starting at line on one of the sides of the chute plug, ears then fold down the pointed ears over the top of that
use glue sparingly. Continue to wrap chute plug with chute attaching the short straps as you go. This is where you can
wrap until you end up where you started and let dry. Next also add chute lines that anchor it to the car under one of
fold in the squared ears and glue down. flaps.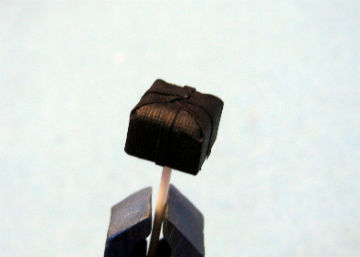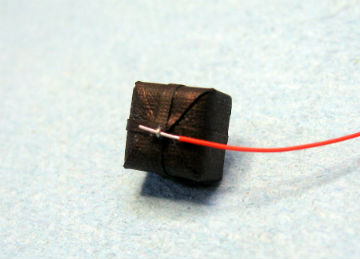 Here is the completed chute pack ready to be mounted For a little extra detail I added a small wire horseshoe to
on your next build. the center of the pack to add a release cable that will come
out of the body of the car.